ACCOUNTING & TAX SERVICES FOR SMALL AND MEDIUM SIZED ENTERPRISES
RES Accounting & Research is an innovative firm, who offers efficient accountancy related services to small to medium sized businesses. We are accessible to most areas of london and it allows us to make regular visits to our clients where necessary. We aim to be friendly, formal and have good communication with our clients. We offer fixed competitive fees that are payable monthly so that you can spread out the book keeping costs. We take the hassle of your business bookkeeping, accountancy or administration away from you and let you concentrate on what you do best.
Our services are
Bookkeeping
Self assessment
Starting up a business
Company secretarial services
Management reports
VAT Returns
Payroll services (PAYE)
Close down a limited company
Dormant account submission
Annul return /web filing
Final Accounts submission
Corporate Tax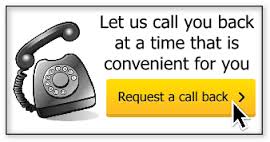 EXPERIENCED STAFF WITH FRIENDLY SERVICE FOR ALL YOUR BUSINESS MATTERS
As one of the leading independent firms of management accountants in Harrow, North London. We pride ourselves on providing all of our clients with an exceptional level of service through our extensive knowledge base, our progressive approach and our innovative thinking. Small businesses are the lifeblood of the community, as well as the drivers of any local economy. The conditions that small business owners have to operate in often put them at a disadvantage when compared the nationals and multinationals that surround them.
Company Statutory Requirements
So as an experience accountant, we look to give your business the advantages it needs and deserves. We put you first. We want to create a relationship, to help your business compete and thrive, so that you, our client, see us as a valuable asset to you.We understand that bookkeeping and VAT returns can be a distraction for businesses, we can take the burden away, allowing you to focus on developing your business.
Whether you are a sole trader, in a partnership or are a limited company; we can provide you with bookkeeping services to help you streamline your processes, saving you time and money.

Privacy policy: RES Accounting and Research believes in protecting your privacy. Our policy is not to collect any personal information from you via this web site that you do not volunteer. Neither do we sell, share, or rent personal information to third parties without your consent, except in certain specific cases described below. Should you choose to register or submit personally identifiable information to us, you agree to the use of such information in accordance with this privacy policy "RES Inc Limited Trading As RES Accounts and Research "-Company Registration No.:08323736